Water Treatment Repairs & Installation Pros
Our water treatment systems are engineered to solve virtually any water problem, and allows you to drink, cook and bathe with spa -quality water and from every tap in your whole home or business. Almost all of the water found in the United Stat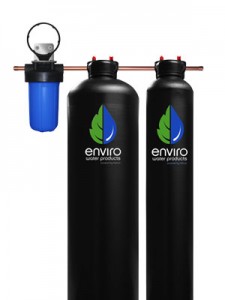 es is hard water, to varying degrees. Hard water is water that is contaminated with dissolved minerals like calcium, magnesium, sulfur, iron, lead, and limestone. These minerals can have a negative impact on your health, household appliances, and your pocketbook.
The New Gold Standard In Water Treatment
Our water treatment removes unwanted magnesium, calcium and other deposits, which contain the negative minerals that make up hard water. Unlike most water treatment systems the Enviro Natursoft® System uses no salt or electricity, wastes no water, and is the only DVGW certified system in North America.
Water Treatment Benefits
Water treatment systems offer many benefits. Here are a few common advantages: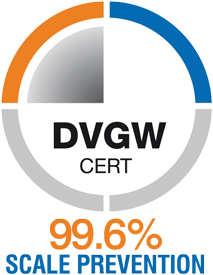 Bathing and Showering: Soap and shampoo will lather better and with less effort. Your hair and skin will feel noticeably cleaner, softer, and not as dry. Sinks, showers, tubs, and toilets will have less soap scum and grime.
Dish Washing and Glassware: Dishes and glassware will be easier to clean. They will also be spot-free, without the gray film glasses can get when etched by mineral laden water. Treated water will also extend the life of your dishwasher.
Laundry and Garment Care: Your clothes will be softer, cleaner, whiter and colors will be much brighter. Using conditioned, soft water increases the life of clothing, towels, and linens up to 33%. Treated water will also lengthen the life of your washing machine.
Household Cleaning Products: Hard water impairs the cleansing strength of detergents. Treated water delivers greater cleaning power by reducing the amount of soap needed by up to 70%.
Stain Eliminator: There will be no more unsightly rings, stains, or mineral build-up to darken bathtubs, showers and sinks. Treated water will preserve the beauty of faucet fixtures.
Scale Prevention on Plumbing and Piping: Over a period of time, scale can form clogging plumbing. As the pipes clog, water flow is restricted and water pressure can be reduced dramatically. Water treatment reduces these problems significantly.
No High Pressure Sales – Just Honest Reliable Service
Our goal at United Plumbing of Southwest Florida is to ensure that your water treatment systems removes harmful impurities creating the softest & best tasting water possible. Our mission is your complete satisfaction no matter what your plumbing needs. To get a quote on your water treatment system in Collier County call (239) 597-1442. In Lee County call (239) 482-3888.
Fast Service On
Kitchen & Bath Remodeling
Sewer & Drain Cleaning
Backflow Preventors
Camera & Video Sewer - Drain Inspections
Installation & Repairs of Lift Stations
#1 Service Provider
In SWFL for 34 Years
No High Pressure Sales - Just Honest, Reliable Service
Professional Licensed Technicians
Residential & Commercial Service & Repair