Water Heaters Replacement & Repair Specialists
Water heaters are one of the biggest users of electricity in your home of business. And nothing is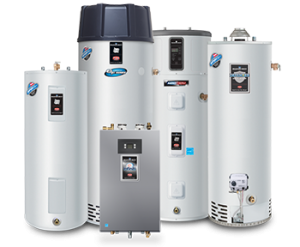 worse that expecting hot water only to find you don't have it! Whether it's, tank or tankless, single or multi-unit setup, water heaters are essential to everyday comfort. At United Plumbing of Southwest Florida we have been helping you get back into hot water since 1980.
Coming in a variety of sizes (capacities) and designs water heaters don't last forever. In fact interestingly a hot water system is a component that most owners don't ever think of providing routine care or maintenance. Over time heating elements may not work as efficiently & burn out completely. Hard water deposits collect & block water flow. Sometimes elements can be replaced & your storage tank flushed and we can get your system heating again. However in most cases it is best to have a water heater replacement.
New Water Heaters Replacement Requirement By The D.E.O.
Starting on April 16th 2015, new water heaters energy efficiency standards mandated by the U.S. Department of Energy (D.E.O.) will be in effect. These new standards will reduce air pollution, prevent the release of harmful nitrogen oxides and mercury, and avoid emissions equivalent to taking 46 million cars off the road for one year, the DOE said. Basically with this new mandate you will be required to have a water heater replacement & not a repair.
Why Call Us For Your Water Heater Replacement
We are dedicated to ensuring that your comfort is not compromised in any way when your hot water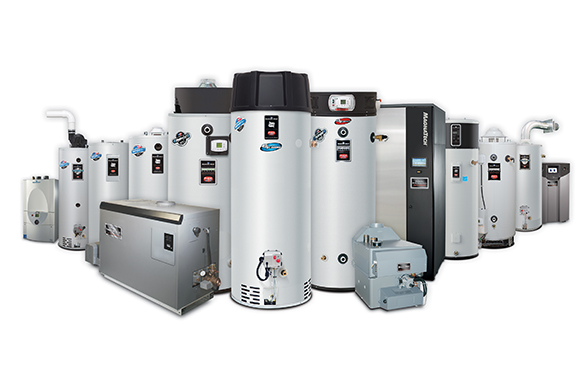 stops functioning. We offer water heater repairs & replacement for your heating system and only use the best water heater brands on the market, such as A.O Smith, Rheem and State. With our fully stock warehouse in S. Ft. Myers we typically have a water heater in stock to meet your immediate needs and at the best possible price.
No High Pressure Sales – Just Honest Reliable Service
Our main goal at United Plumbing Of Southwest Florida is to ensure that your hot water is flowing from your water heater to any place you want, or need to use hot water. If you are experiencing hot water problems, we suggest you turn off your water heater electrical breaker and contact our water heaters experts today. Our entire staff is always courteous, dependable, and friendly no matter when your water heater issues arise. Our mission is your complete satisfaction no matter what your plumbing needs. To get a quote on your water heater replacement or see if you qualify for water heater repairs in Collier County call (239) 597-1442. In Lee County call (239) 482-3888.
Fast Service On
Kitchen & Bath Remodeling
Sewer & Drain Cleaning
Backflow Preventors
Camera & Video Sewer - Drain Inspections
Installation & Repairs of Lift Stations
Residential & Commercial Service & Repair
#1 Service Provider
In SWFL for 42 Years
28 Service Vehicles & Over 40 Employees
No High-Pressure Sales - Just Honest, Reliable Service
Professional Licensed Technicians
Home Advisors - SWFL'S Top-Rated Plumbing Contractor