Considering Kitchen and Bathroom Remodeling?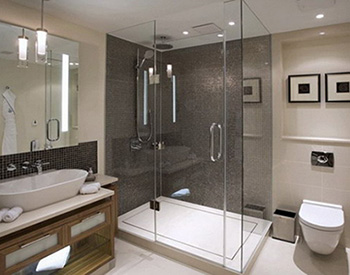 Kitchen and bathroom remodeling are two of the most common home improvements. Most of us carefully consider hiring a tile company, a cabinet company & maybe an electrician. Some of us hire a general contractor that manages our entire project. Interestingly, not all aspects of your plumbing remodel are completed by a plumbing contractor.
Why Use A Plumbing Contractor
A plumbing contractor can help you discover all the remodeling possibilities that await your planned improvement from a plumbing perspective. We make use of only the latest in plumbing technology and techniques that others may not be familiar with. Often times working with a local certified plumbing contractor allows a home owner to get higher quality equipment at better pricing than big box stores or even what general contractors may have access to?
Kitchen and Bathroom Remodeling Experts
United Plumbing of Southwest Florida is a company that specializes in bathroom & kitchen remodeling. With more than 34 years' experience right here in SWFL we specialize in kitchen remodels, bathroom remodels and anything plumbing related. Our highly skilled staff will make your dreams a reality. We are able to help you with permitting, fixture specification, system design and final trim. From replacing a simple fixture to creating your very own in-house spa, United Plumbing of Southwest Florida can be the company for you. We can help you select low flow toilets that really function. Considering a jetted bathtub or a steam shower install we can help with these also.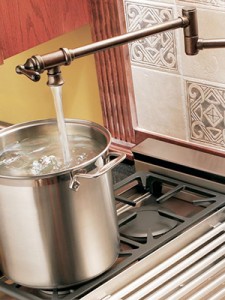 Looking for a unique kitchen design to satisfy that gourmet chef in the family. We can help with a complete kitchen remodel & redesign. Wondering how to get that island sink or maybe a stove pot filler we can help.
No High Pressure Sales – Just Honest, Reliable Service
Nowadays there are a number of innovative plumbing products available for your Kitchen and Bathroom Remodeling remodels and our fixture experts will work with you to select only the best ones that will fit your application. No plumbing job is ever too small or big for us. With an impressive amount of experience in all phases of new construction, remodeling, and service, we remain one of the area's most trusted plumbing experts. Our mission is your complete satisfaction of your plumbing needs. To get a quote on your kitchen and bathroom plumbing project in Collier County call (239) 597-1442. In Lee County call (239) 482-3888.
Fast Service On
Kitchen & Bath Remodeling
Sewer & Drain Cleaning
Backflow Preventors
Camera & Video Sewer - Drain Inspections
Installation & Repairs of Lift Stations
#1 Service Provider
In SWFL for 34 Years
No High Pressure Sales - Just Honest, Reliable Service
Professional Licensed Technicians
Residential & Commercial Service & Repair