Dock Plumbing Systems
Often today's docks do not have adequate water systems to meet the needs and demands of Southwest Florida boaters. Most dock plumbing lines have weak water pressure and only one available hose bib. If a boater is coming in from a long day of fishing, they need water to clean fish, flush an engine or two and wash down their boat. Because there is only one water line these tasks can take twice or even three times as long to complete. At United Plumbing of Southwest Florida let us show you how we can make your boat cleaning tasks easier with:
Add water wherever you need it
Install new dock lines
Penetrate through sea walls
Color match piping
Fish cleaning stations
Multi hose bibs
Additional or extended hose bibs
Portable water filters
Booster pumps (maximize water pressure)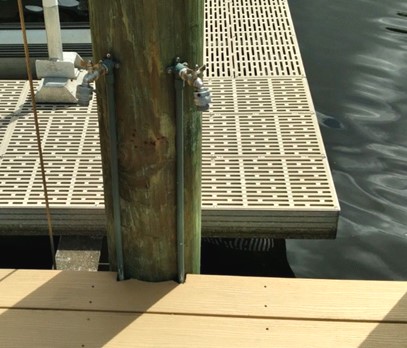 While some people don't bother installing plumbing and clean water to their docks, a dock plumbing system has the potential to make boat cleaning game changing while providing a thorough easy to use stress free cleaning.
Determining A Dock's Plumbing System Needs
A dock's plumbing system may rely on how the dock will be used. For example, some plumbing systems include a sink and faucets that are used primarily for fishing purposes, such as cleaning and preparing game fish. Others are satisfied with a simple outdoor faucet with an attached water hose.
In Southwest Florida there are a lot of expensive and high-performance boats that require proper engine flushing after every use. In addition, these boats have beautiful exteriors and interiors that require special care to keep them looking beautiful.
A United Plumbing of Southwest Florida dock plumbing pro will meet with you at your property to learn how you use your doc, how you boat and discuss your specific needs. We then design a dock plumbing system to meet those needs and your budget.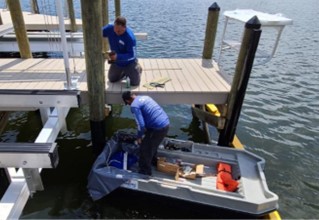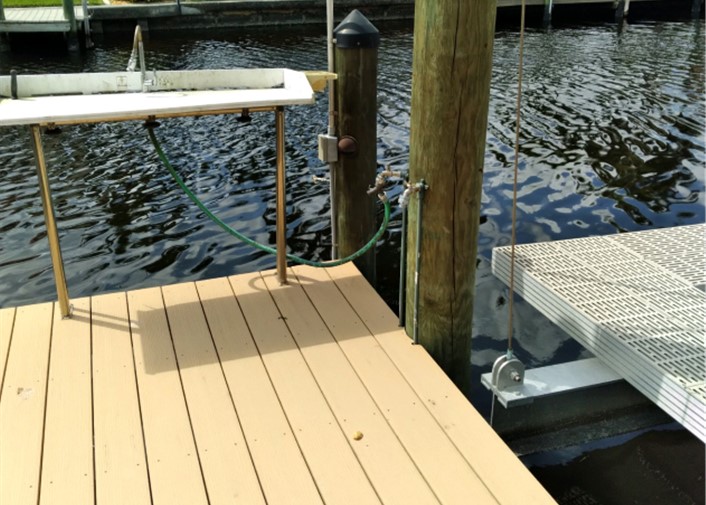 No High-Pressure Sales – Just Honest Reliable Service
Whatever needs you may have for your dock plumbing system, we can guarantee that United Plumbing of Southwest Florida can deliver them at the finest quality. Since 1980 right here in Southwest Florida, our experience serving hundreds of clients have prepared us to know what kind of service and specifications you will need. We assure you that our company has all the resources, tools, and people required to install any type of plumbing system in any kind of dock, whether it may be residential or commercial. To get a quote on a dock plumbing system complete our online request form or for the fastest response in Collier County call (239) 597-1442. In Lee County call (239) 482-3888.