SW Florida Water Softener Installation & Repair
Are you looking for water softener installation and repair? You're not alone. According to the United States Geological Survey (USGS), 89.3% of US homes have hard water. That makes hard water the single most widespread water problem in American homes today. In addition to water hardness, consumers are also growing more and more concerned about the purity and safety of their drinking water. Escalating media reports of contamination or abnormal levels of impurities are causing some consumers to rethink how they use the water that flows from their taps.
Why Consider A Water Softener?
A water softener removes unwanted magnesium and calcium i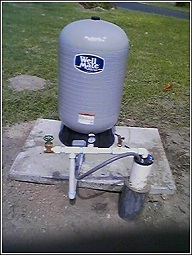 ons, which contain the negative effects of hard water. To do this, hard water runs through a bed of small plastic beads. Most of all, water softeners treat hard water, which can have negative effects on your skin, food and appliances. Our water softener systems can provide the highest quality water using the most efficient systems in the market today. Our team works on all water softener systems and provides service, repairs, and filter changes for most equipment brands of
Water Treatment Systems
Reverse Osmosis Systems
Whole House Filtration Systems
Under Counter Filtration
Well Pumps
Pump Replacement & Repairs
No High Pressure Sales – Just Honest, Reliable Service
With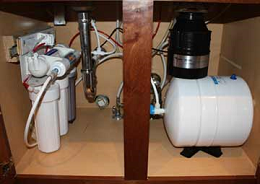 a water softener system from United Plumbing of Southwest Florida, you'll save on energy, plumbing repairs and general maintenance. You can extend the life of linens, fixtures and appliances, plus you can save on chemicals, detergents, coffee and other beverages made from concentrate. Your customers will also enjoy softer towels, cleaner glassware and better-tasting water, coffee and beverages. Whether you are looking for whole house water softener or just good drinking water you will find it at United Plumbing of Southwest Florida. For the very latest water softener equipment for your home or business in Collier County call (239) 597-1442. In Lee County call (239) 482-3888.
Fast Service On
Kitchen & Bath Remodeling
Sewer & Drain Cleaning
Backflow Preventors
Camera & Video Sewer - Drain Inspections
Installation & Repairs of Lift Stations
#1 Service Provider
In SWFL for 34 Years
No High Pressure Sales - Just Honest, Reliable Service
Professional Licensed Technicians
Residential & Commercial Service & Repair