Water Heater Repairs & Replacements will be affected by NEW "Going Green" federal regulations.
As of April 16th 2015, all water heater repairs & replacements for both homes & businesses have new regulations to consider. Federal Energy efficiency requirements & products are impacting most electrical related buying decisions in your home or business these days. Everything from LED light bulbs to energy efficient digital thermostats and appliances are now part of your buying decision process.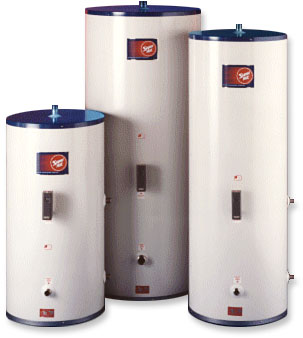 Now we all need to add water heaters to our energy efficiency buying decisions.
New Water Heater Efficiency & Your Savings
Water heater usage accounts for nearly 20 percent of a home's energy cost. The U.S Department of Energy has mandated that all water heaters must comply with new Department of Energy "Going Green" efficiency standards. The typical home has a water heater that holds 55 gallons of water or less. With the new standards, the average home will only increase efficiency by about 4 percent. But water heaters larger than 55 gallons can cut utility bills by 25 to 50 percent.
What "Going Green" Means
The average homeowner that tries to calculate the impact of "Going Green" won't see or feel much of an impact. But the Department of Energy calculates energy bill savings of approximately $63 billion for water heaters shipped and installed from 2015 -2044 in the U.S. alone. This standard will avoid about 172.5 million metric tons of carbon dioxide emissions equivalent to the annual greenhouse gas emissions of about 33.8 million cars.
New Hot Water Heaters and What You Need to Know
While no one argues that "Going Green" is good for the earth the downside could be additional cost to both homeowners &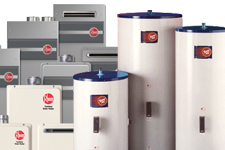 businesses. While the average cost of a new water heater could increase by about $120 an unforeseen expense could be in accommodating space for a new water heater.
The average home water heater holds about 55 gallons of water. The new regulations will increase the size of 55-gallon heaters by about an inch or two. Most new 55-gallon water heaters will fit into the same space previously used. However homes & businesses that are required to upsize their water heater may require relocation or even remodeling to accommodate the change.
Need help with your water heater or understanding the new water heater U. S. Department of Energy requirements? Don't Get Excited Call United. We have most water heaters in stock and can get back into hot water right away. For the fastest response in the Naples area call (239) 597-1442 or in the Ft Myers area call (239) 481-3888.