How Do You Know You Need A Plumbing Repipe?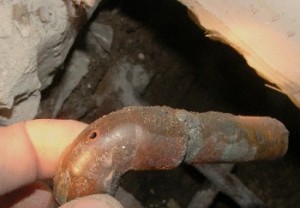 Have your noticed an increase in your water bill? Do you have brown or rust colored water coming from your faucets? Have you recently noticed that your washing machine is not filling up as quickly as it once did? Are you noticing unusual sounds in your walls? You may have a low water pressure leak or small pinhole leaks. Rusty pipes or corrosion can also block water flow. These are common problems, especially in older buildings.
If your building is older, you likely have polybutylene or galvanized pipes. These were created as a way to increase durability and reduce the amount of corrosion. Over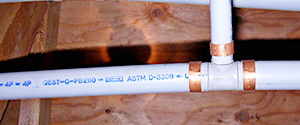 time these pipes will fail & leak. Once you have a leak in one section it's only a matter of time before you have other failures. The only way to remedy this type of plumbing problem is with an entire plumbing repipe. Unsure if you're experiencing a plumbing leak? Don't wait call a certified plumbing expert right away. The last thing you want is a more expensive repair due to mold build up or structural water damage.
Why Call Us For Your Plumbing Repipe
Our experienced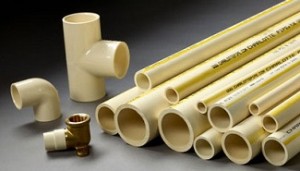 technicians can pinpoint where your water is leaking and determine the best course of action. We only recommend a plumbing repipe when you are out of options. If a repair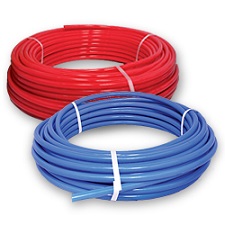 can be made, we will make it. A plumbing repipe may sound like an expensive & time consuming undertaking, but that's not always the case. In most cases our team of plumbing repipe specialist can get your water flowing, leak free, the same day. To help reduce cost you will be able to choose from a variety of different plumbing materials for the pipes. Including our PEX (flexible piping) that is easier to install requiring less time involved for installation. Less time can equal savings on your plumbing repipe.
No High Pressure Sales – Just Honest, Reliable Service!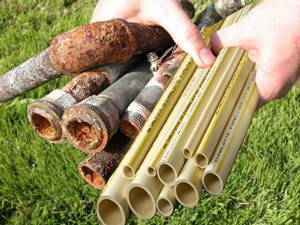 Our main goal at United Plumbing of Southwest Florida is to ensure that your water is flowing freely and without leaks. If you think you are experiencing a plumbing leak, we suggest you turn off the water flow to your building and contact our office today. Our entire staff is always courteous, dependable, and friendly no matter when your plumbing issues arise. Our mission is your complete satisfaction no matter what your plumbing needs. To have your building checked for plumbing leaks and to get a quote on your plumbing repipe in Collier County call (239) 597-1442. In Lee County call (239) 482-3888.