Are You Searching For The Most Dependable and Affordable Plumbers Naples FL?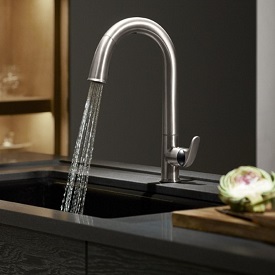 Have questions about plumbers Naples FL? Having a plumbing related issue and unsure of which plumbers Naples FL to call? You have found the right place to help! Since 1980 the team at United Plumbing Of Southwest Florida has seen, fixed and replaced just about anything plumbing related you can think of. We offer a wide range of plumbing services in the Naples FL area.
With so many fixtures, parts, system variations and possible complications due to modern code requirements, the extent of services and modifications has expanded drastically from years past. You can be assured when you call our plumbers Naples FL every one of our employees are polite, sensitive to your needs and are fully trained. Every service vehicle is fully stocked to handle your needs and is most instances we will have your plumbing issue fixed on the first visit.
Our Plumbers Naples FL Services
Here is a short list of some of the plumbers Naples FL services we offer. If you have a concern or need a service that isn't listed below, call us at 239-597-1442 to see if we can help. All of our plumbers' Naples FL services are backed by a full warranty.
Faucets / Toilets / Sinks / Tubs
Water Heater Repairs / Replacements
Whole House Re-Pipes
Water Softeners / Water Filtration / Whole House RO
Kitchen / Bath Remodeling
Sewer & Drain Cleaning
Camera / Video Sewer & Drain Inspections
Installation, Certification & Testing of Backflow Preventors
Installation / Repairs of Lift Stations
Well Pumps / Aerators / Tanks / Softeners
Plumbers Naples FL – No High-Pressure Sales – Just Honest, Reliable Service
From simple leak repairs to complete water heater replacements and everywhere in between, no plumbers Naples FL job is too big or too small. Please don't wait until your problem becomes worse. It's possible, the longer you wait the bigger & more expensive your Plumber Naples FL repair can become. Our entire staff is always courteous, dependable, and friendly no matter when your issues arise. Our mission is your complete satisfaction no matter what your needs. To get a quote on your Plumbers Naples FL services please complete our online request form or for the fastest response call (239) 597-1442.